Derek Ramsay and Jessy Mendiola Topbill iWant Action Movie 'Mga Mata sa Dilim'
Are you a thrill seeker who wants to get knocked out flat on your back or simply looking for a film you can enjoy with your dad, tito, or kuya? iWant's got you!
The streaming service punches an adrenaline jolt into its lineup of original offerings with "Mga Mata Sa Dilim," one of Cinebro's biggest offerings this year and marks its first foray into producing digital movies. One of ABS-CBN's film outfits, Cinebro has produced films such as the hit movie "AWOL," headlined by Gerald Anderson, and Erich Gonzales' first action movie "We Will Not Die Tonight."
"Mga Mata sa Dilim," an action thriller that is now streaming on iWant, stars Joko Diaz, Jessy Mendiola, and Derek Ramsay who portray the roles of Juancho, Sui, and Borgy – whose lives are intertwined because of a drug cartel business and a mission to bring down its operators. The film is based on a best-selling Precious Hearts novel of the same title. With iWant's partnership with Cinebro, iWant aims to capture more male viewers as Cinebro focuses on featuring magnetic Filipino actors and relatable and authentic stories of Pinoy male heroes that truly resonate with Filipinos.
Here are five reasons why "Mga Mata Sa Dilim" is the new action-drama movie you should definitely add to your watchlist:
1.       Derek Ramsay as Borgy—the tough undercover cop with good a heart.
Borgy takes the lead in fighting for justice as he bravely gets as close to the enemy as possible by disguising as one of the henchmen, in the midst of known killers, in a secluded island with no means of contacting the outside. His original plan is only to take down Juancho (Joko) and his drug cartel, but like all male heroes—courageous and macho as they may be—he falls in love. He finds a spot in his heart for Sui (Jessy) and becomes dedicated to saving her from Juancho's grasp.
2.       Jessy Mendiola as leading lady.
Aside from her alluring beauty and physique, it's Sui's drive for life that is most attractive about her. She knows what she wants and wrangles for it. And even though she yearns for her freedom, she puts her family first and stays with Juancho for the sake of her loved ones. By giving focus on Sui's struggle as a prisoner on the island, the film captures a Filipina woman's struggle for redemption and liberation.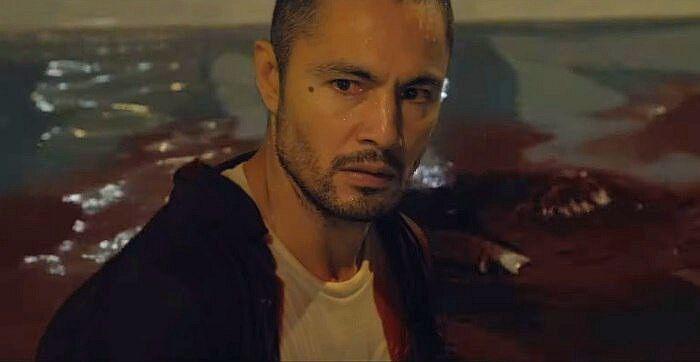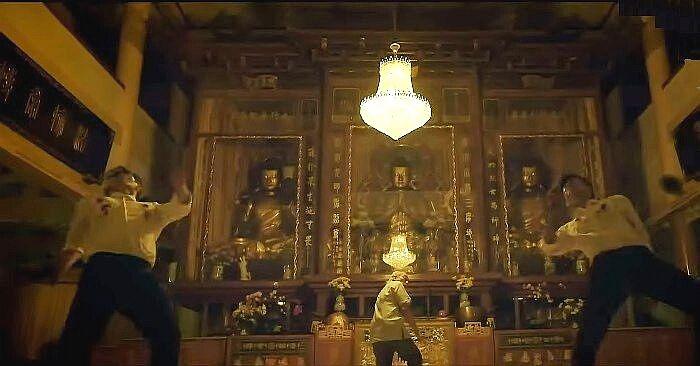 3.       Its gritty and realistic style.
"Mga Mata Sa Dilim" isn't afraid to show what's real and happening in the present. Whether it's the use of guns, drugs, or mere cuss words, the film is as real as it can be. It doesn't need theatrics for the film to be interesting. Its storytelling is focused on the substance of the characters, which compels viewers to empathize with them. It also doesn't hold back on blood and gore, which is both hard yet satisfying to watch.

4.       Joko Diaz is a villain you'd love to hate.
Joko as drug mogul Juancho is menacing, ruthless, and is obsessed with having absolute control. He means business, and isn't scared to do whatever it takes to get what is his. Yet, behind his power and dominance, his weakness is precious Sui—whom he hides away to protect from his enemies.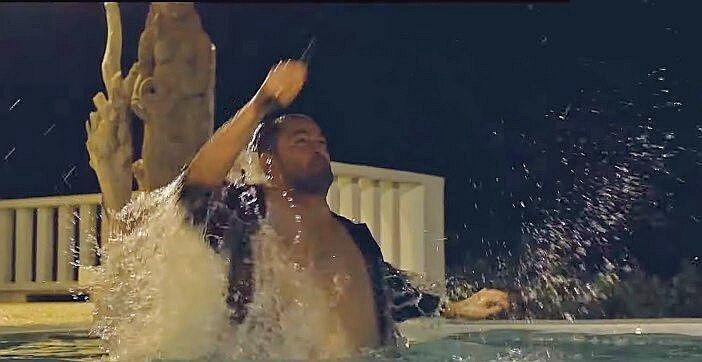 5.      Death-defying action scenes you wouldn't expect.
From his sharp blows and sculpted bod, it's obvious that Derek trained well for the film. He looks skilled in combat, even in his up-close encounters where he uses his fists or a knife to deflect aims for his life. Movie-wise, Derek is known to be the hunky leading man, but in "Mga Mata sa Dilim," he takes his role seriously, and executes action scenes compellingly and seamlessly.
Witness Derek's mission for justice by streaming "Mga Mata Sa Dilim," directed by Enzo Williams, on the iWant app (iOs and Android) or on iwant.ph for free. For updates, like www.facebook.com/iWant, and follow @iwant on Twitter and @iwantofficial on Instagram, and subscribe to www.youtube.com/iWantPH.